Posts for tag: oral cancer
By Executive Dentistry
December 21, 2020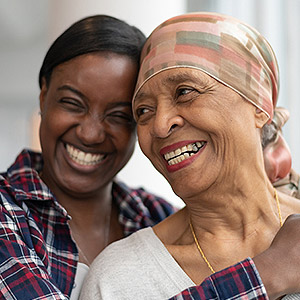 Despite momentous strides in recent years in the fight against cancer, treatments can still disrupt normal life. Both radiation and chemotherapy have side effects that can cause problems in other areas of health—particularly the teeth and gums.
If you or a loved one are undergoing cancer treatment, it's important to get ahead of any potential side effects it may have on dental health. Here are 4 things that can help protect teeth and gums while undergoing cancer treatment.
Get a preliminary dental exam. Before beginning treatment, patients should have their dentist examine their teeth and gums to establish a baseline for current dental health and to treat any problems that may already exist. However, patients should only undergo dental procedures in which the recovery time can be completed before starting radiation or chemotherapy.
Be meticulous about oral hygiene. Undergoing cancer treatment can increase the risks for developing tooth decay or gum disease. That's why it's important that patients thoroughly brush and floss everyday to reduce bacterial plaque buildup that causes disease. Patients should also reduce sugar in their diets, a prime food source for bacteria, and eat "teeth-friendly" foods filled with minerals like calcium and phosphorous to keep teeth strong.
Keep up regular dental visits. The physical toll that results from cancer treatment often makes it difficult to carry on routine activities. Even so, patients should try to keep up regular dental visits during their treatment. Besides the extra disease prevention offered by dental cleanings, the dentist can also monitor for any changes in oral health and provide treatment if appropriate.
Minimize dry mouth. Undergoing cancer treatment can interfere with saliva production and flow. This can lead to chronic dry mouth and, without the full protection of saliva against dental disease, could increase the risk of tooth decay or gum disease. Patients can minimize dry mouth by drinking more water, using saliva boosters and discussing medication alternatives with their doctor.
It may not be possible to fully avoid harm to your oral health during cancer treatment, and some form of dental restoration may be necessary later. But following these guidelines could minimize the damage and make it easier to regain your dental health afterward.
If you would like more information on dental care during cancer treatment, please contact us or schedule an appointment for a consultation. You can also learn more about this topic by reading the Dear Doctor magazine article "Oral Health During Cancer Treatment."
By Executive Dentistry
April 30, 2020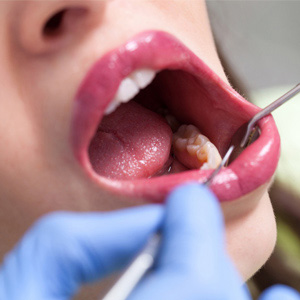 An estimated 50,000 Americans are expected to be diagnosed this year with some form of oral cancer. Five years from now, if current survival rates still apply (57%), a little more than half will still be alive. That's why the Oral Cancer Foundation designates each April as Oral Cancer Awareness Month to call attention to this serious disease, and what you can do to lower your risk of contracting it.
Oral cancer has one of the lowest survival rates among known cancers, mainly because it easily goes undetected until its later stages when known treatments aren't as effective. Patients don't always have overt symptoms or they mistake cancerous lesions for everyday mouth sores. On the other hand, early detection and treatment dramatically improve survivability.
Here are some things you can do to reduce your risk for oral cancer or improve your odds for early detection.
Don't use tobacco. If you're a smoker, you're five to nine times more likely to develop oral cancer than a non-smoker. Using smokeless snuff or chewing tobacco is also risky—four times the risk of non-users. And preliminary evidence suggests that e-cigarettes increase the risk of cancer as well.
Make better food choices. A diet heavy in processed foods, especially nitrites used in curing meats and other products, can damage cellular DNA and lead to cancer. On the other hand, natural foods like fresh fruits and vegetables contain nutrients that lower cancer risk. A nutritious diet also contributes to healthier teeth and gums.
Practice safer sex. While older adults have traditionally accounted for most oral cancer cases, there has been a recent, unsettling rise among younger people. Most researchers tie this to the Human Papilloma Virus (HPV 16), which is sexually transmitted. You can reduce your risk for contracting HPV 16 and subsequent oral cancer by following safe sex practices.
Undergo oral cancer screenings. Your semi-annual dental visits to clean your teeth are also a prime opportunity to check for oral abnormalities, especially if you're older. During an oral cancer screening we visually inspect your face, neck, lips and the inside of your mouth for any suspicious sores or discolorations. Early detection leads to better outcomes.
You should also modify your alcohol consumption—moderate to heavy drinkers have three to nine times greater risk for oral cancer than light or non-drinkers. And, you can further lower your risk of lip cancers by limiting your exposure to the sun and wearing protective sunscreen.
Oral cancer is a dangerous condition that could threaten your life. Regular dental care and healthy lifestyle practices can help lower your risk for encountering this deadly disease.
If you would like more information about oral cancer, please contact us or schedule a consultation. To learn more, read the Dear Doctor magazine article "Diet and Prevention of Oral Cancer."
By Executive Dentistry
March 14, 2018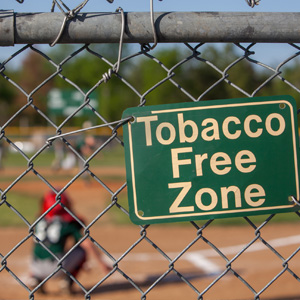 Spring means different things to different people—but to baseball fans, it means just one thing: the start of another thrilling season. All 30 Major League Baseball teams begin play this month, delighting fans from Toronto to Texas and everywhere in between.
The boys of spring carry on an age-old tradition—yet baseball is also changing with the times. Cigarette smoking has been banned at most ballparks for years; smokeless tobacco is next. About half of the MLB venues now prohibit tobacco of any kind, including "snuff" and "dip." What's more, a recent contract agreement bars new Major League players from using smokeless tobacco anywhere.
Why all the fuss? Because tobacco isn't safe to use in any form. People who use smokeless tobacco get just as much highly addictive nicotine as cigarette smokers. Plus, they get a mouthful of chemicals that are known to cause cancer. This puts them at higher risk for oral cancer, cancer of the esophagus, pancreatic cancer and other diseases.
A number of renowned ballplayers like Babe Ruth, Curt Flood and Bill Tuttle died of oral cancer. The death of Hall of Famer Tony Gwinn in 2014 focused attention on tobacco use in baseball, and helped lead to the ban. Gwynn was convinced that his addiction to smokeless tobacco led to his getting oral cancer.
Yet tobacco isn't the only cause of oral cancer. In fact, the disease is becoming more common in young people who do not smoke. That's one more reason why it's so important for people of all ages to keep to a regular schedule of routine dental exams. These visits offer a great opportunity to detect oral cancer in its earliest, most treatable stages.
So as you watch your favorite team, take a tip from the professional athletes' playbook. If you don't use tobacco, don't start. If you do, now is a good time to quit. For help and support, call an expert at 1-800-QUIT-NOW or visit smokefree.gov.
If you have any questions about oral cancer, please contact us or schedule an appointment for a consultation. You can also learn more by reading the Dear Doctor magazine article "Diet and Prevention of Oral Cancer."